Cheaper Flight Tips
Cheaper Flight Tips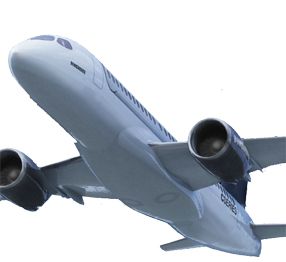 REGIONAL HUBS
Choosing your flight route well is a good way to obtain a cheaper flight. Once you know where you want to go, start by joining the points (shortest distance to shortest distance). For most countries, there are one or a few points of entry or gateways, likewise for areas (Europe, Africa, South America).
Asia
Hong Kong
Bangkok
Singapore
Beijing
Dubai
Europe
London
Paris
Frankfurt
South America
Santiago
Buenos Aires
Bogota
Rio de Janiero
Sao Paolo
Lima
North America
Los Angeles
New York
Miami
Africa
Cairo
Casablanca
Johannesburg
Say I wanted to fly from Sydney to Zurich, I would not only search Sydney to Zurich flights direct but also Sydney to Paris CDG and Paris CDG to Zurich. For the Paris/Zurich sector, I would also check the cost of the fast trains.
Country airports
Various entry points
Each country may also have various entry points that may make more sense depending on your itinerary. In the Philippines both Manila and Cebu act as International airports. In India, Delhi, Mumbai and Kolkata are all international airports. In Italy, Rome, Milan and Naples are all international airports.
Weigh costs of each entry point
Some cities may have multiple airports. London has 4 international airports. The cost of getting from one airport to the centre or town may be significantly more in money or time. This needs to be taken into consideration when booking.
Better using a gateway
When planning a flight to a certain destination, look not only at direct flights but at flights to gateway cities. This can be especially true in Europe, where is may be significantly cheaper to take a flight to a gateway city and then a cheaper flight, train or bus to another destination.
One way, return, open jaw, circle or round the world
There are a number of different types of tickets. One way tickets fly from one point to another. Return will get you there and back. Round the world tickets will get you around the world in one direction. Depending on the airline or alliance, there will be various rules. Open Jaw tickets allow you to fly into one location and back from another. Consider also point to point with stopovers. This allows you to take advantage of an extra location you may wish to explore, often at no extra cost. Circle fares are just that. They allow you to fly around in a circle, stopping at various points.
Discount airlines
Look not only at the main airlines but at discount airlines. Discount airlines can provide significant savings. You need to read the fine print. Most of these airlines only offer the fares through their own websites and are unlikely to show up on travel agents routings or even web based travel agents. Discount airlines can go out of business easily and can also cancel routings at short notice.
This being said, many have been around for many years and offer excellent routings at a fraction of the conventional airlines.
Some discount airlines worth considering are
Europe
Air Berlin
Easyjet
Ryan Air
WOW
Norwegian
German Wings
India
Indigo
Asia
Air Asia
Scoot
Dragon Air
Cebu Air Pacific
Africa
Kulala
Fast Jet
Mango
North America
Jetblue
Westjet
South West Airlines
South America
Gol
Azul Airlines
Australia
Virgin Australia
Jetstar
Virgin Australia offers happy rates for one hour a day so get on their email list if you are looking to fly within Australia or from Australia to somewhere local. This is a great way to get a cheaper flight.
Discount airlines can charge exorbitant fees to check in at the airport. Check the rules carefully before purchasing and if this is the case ensure that you check in on line.
Other ways to a cheaper flight
Fly midweek and off peak times
A good way to get a cheaper flight is to fly off peak. Generally business people fly Monday and Friday whilst tourists fly most on Friday and Sunday. This means that midweek fares are often cheaper with Wednesday being the best.
Also, try and book outside peak times. For instance, Europe is at peak from June to August. It is also most crowded during this period. So try and book outside this time.
Early morning or late night flights are normally cheapest.
Student discounts
If you are a full time student, there are substantial savings available. If you are under 26 years of age and are not a full time student, it can sometimes be worthwhile to sign up for a full time course just to get the ISIC (International Student Identification Card).
Cheaper flight for children
Air tickets for toddlers under 2 years are normally significantly cheaper. If they sit on your lap or lie in a basket, they will be charged as little as 10% of the fare. Children up to 12 years of age are often charged 50% of the fare. However, on discount airlines, they are often charged full fare.
Cheaper ethnic flights
If you want to fly to a Spanish speaking country buy a Spanish newspaper, to Israel buy the Jewish newspaper, etc. These will often have discounted flights to the country you wish to visit. Also, often there are travel agents who specialise in a certain region. These are sometimes worth a look.
Code sharing
Sometimes two or more airlines use the same physical aeroplane to fly a route, using separate CODEs so that they can share the route. What this means is that there is sometimes a discrepancy between prices between one airline and another for the same seat on the same aeroplane. Check all airline companies to make sure you are getting the best rate.
Alliances
Many airlines and airline groups (Star Alliance, OneWorld and Sky Team) have loyalty options and points systems. Points can be earned on one airline and used on another. These can significantly increase the value of your tickets. Using the points later on will result in a cheaper flight.
Search multiple sites
Search multiple sites. You may consider using companies such as Expedia, Ebookers, Farecompare, Opodo, Zuji, Travelocity, Orbitz, Kayak, AirfareWatchdog, Yapta and Hipmunk. However, do not forget to keep an eye on the airline's own website deals. Sometimes one will be cheaper, at other times another will be the winner. In most cases, they will result in a cheaper flight.
Sporting equipment
If carrying sporting equipment, (golf clubs, skis, etc), call the airline. Some airlines have generous limits as long as it is packed the way they want. This can save a great deal of money.
Overcoming luggage weight limitations
To save weight in your luggage wear your heaviest shoes and jacket on the flight and keep photographic equipment in your carry on. This can save on excess baggage.
Getting Better Value
Changing flights
The cheapest airline tickets will not allow you to change flight details at all. If you are likely to change your flights this will cost you money. You will need to check your flights can be changed.
Search for inspiration
Use http://www.kayak.com/explore to find cheap flights from a particular departure point. This may give you inspiration as to the best value destinations in a certain area from your point of origin. You may also try www.skypicker.com.
Airport parking
If you are intending to park at the airport for a short trip, then get yourself onto their email lists. Quite often, discounted parking is available. This will make the cost of your overall flight cheaper.
Upgrade (Just like a cheaper flight)
Dress for an upgrade
If the economy section is overbooked then some people will be upgraded to business class. If you are dressed in daggy clothes you will not be chosen for that upgrade.
Fly for an upgrade
These days, dressing for an upgrade is not sufficient. You need to be flying with the company (or Alliance) regularly.
I once flew with Qantas three times in the year before taking a flight to Hong Kong on Cathay Pacific (booked through Qantas Frequent Flyers). I was to be flying premium economy. Originally I was to fly business but because it took too long for my wife to decide, I missed out. I explained this to the person I booked with. I was to meet my wife and daughter in Hong Kong.
I arrived at the airport check in and was greeted with a smile and "Mr Josephs, you have been upgraded to business class". I had just worked a one hundred hour week to ensure everything was done before the holiday and was so tired I would have slept on the flight anyway. I was in heaven.
TSA locks
If flying to USA, remember locks should be TSA approved. If they are not and the customs people decide they want to access your bags, they will cut off the padlocks, leaving you without any security, causing you to re-buy them at the airport.
Liquids, Swiss army knife, spare batteries, etc
Do not bring liquids in hand luggage. If flying from South America to Australia, flights stop in New Zealand. Leave any duty free wine on the plane or it will be confiscated.
Also, your Swiss army knife is now considered a deadly weapon by governments around the world and will be confiscated if brought in hand luggage.
Spare lithium batteries that are not in your camera, smart phone, etc are now deemed a threat and may be confiscated.
Have your laptop accessible as you will need to pass it through security in some countries.
Special meals
If you have any special food requirements (vegetarian, kosher, etc), let the airline know in advance. If you want your meal served before others, then choose a special meal. These are delivered first.
Check your luggage to final destination
If you are not flying direct, check your luggage to your final destination. This way you can walk around the airport or take a trip to town at your stopover and just cart hand luggage around.
Flights can get cold
Planes can get cold and the airline blankets are thin. On budget airlines blankets need to be purchased. Bring an extra jacket on board.
Shoes Off
On long flights, take your shoes off and walk around on the plane. This will make you more comfortable and prevents DVT. Some people need to wear special stockings to prevent the DVT.
Reconfirming Flights
Some flights still need to be reconfirmed. Check when purchasing if this is the case with the airlines you use when you purchase them.
Jokes at customs
Do not make jokes with border guards. Jokes about bombs can get you thrown in jail.
Carry essentials as hand luggage
Have all your essentials in your hand luggage (tickets for next day, money, passport, etc.). That way if worst case scenario happens and your luggage is lost, you can carry on with your travels.
Layovers
If you have a long layover en route, ensure you can enter the stopover country and see or do something if time permits.
If there is no time to get to town, do something and get back, then check if there is a transit hotel. A good rest can make you feel alive and ready for a day of activity when you arrive at your destination. Without it, you may need to find a place to sleep.
If there is no transit hotel, then see if there is an option for a shower and a meal or if you are entitled to use an airport lounge for free.
Equalising Pressure
When a plane takes off or lands, people experience pressure on their middle ear. Everyone experiences this differently. There are a number of things that can be done about it.
Chew or suck lollies or gum
For babies use a milk bottle
Click with the tongue on the roof of the mouth
Pinch your nose, close your mouth and breathe out
Swallow
Wiggle your jaw
Yawn
Arrival and security lines
Queue in the line with the business men rather that the family with kids. It moves faster and you waste less time in the queue.
Airport Taxes
Whilst most airport taxes are included in your ticket these days, there are still places where you need to pay a tax at the airport.
I recently had this experience at Tagbilaran, Philippines.